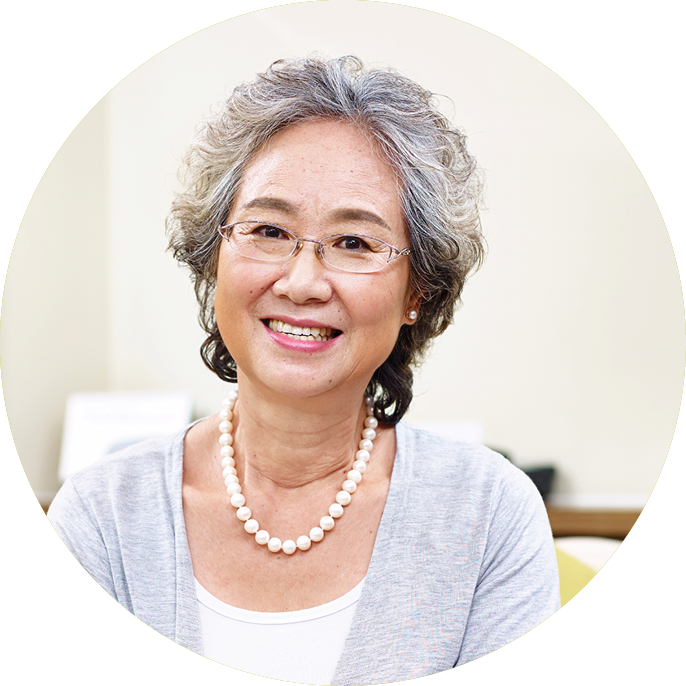 Volunteered for her church
Nair is a 73-year-old Korean woman living on the near-northwest side of Indianapolis. She and her husband emigrated from South Korea in the 1970s and ran a small grocery store in their neighborhood before his death 10 years ago. She then ran it alone for two years before selling it off. Since then, Nair has lived on Social Security checks and a modest nest egg from the insurance policy her husband bought when they were in their 40s. A nearby Korean Presbyterian church is the center of her social life. She takes part in regular activities for seniors and helps organize and operate the church's food pantry.
About a year ago, during one of her after-lunch walks, Nair passed a pop-up "clinic" in a storefront near where her grocery used to be. A sign in the window advertised free hearing tests, so Nair filled out a form and took the test. The administrator reported that she did in fact have hearing loss, and he said a representative would be in touch soon with solutions. In the meantime, Nair mentioned the test to a friend at church, who told her it was a scam. The first two times the clinic called Nair's home, she politely said she wasn't interested. Then she quit taking the calls, which tapered off after a couple of months. Even so, Nair has noticed a spike in the number of scam calls she gets. There are often four a day or more, from people claiming to be Medicare representatives to people posing as her grandchildren. She wonders if information on the forms she filled out at the pop-up clinic made it onto some kind of list used by scammers.
Nair's main worry, though, is for her safety. She loves to walk, especially to her church and to the local parks. Lately, though, she's stopped walking more than two or three blocks from home. She feels more vulnerable than she used to, both because of her age and because of TV reports she sees about rising crime rates. The steady stream of scam calls also adds to her levels of stress—as does a new situation involving a nephew who lives on the other side of the city. Nair is on good term with her sister, but they were never close, and she had little contact with the nephew—the sister's 23-year-old son—for years. But one Saturday afternoon, three months ago, he showed up for a visit. He wanted to make sure she was getting along okay, he said. He subsequently showed up at her home unannounced two more times. After the most recent visit, as he was leaving, the nephew asked her for $300 to help out with unexpected car repairs. She gave him $20 and said it was all she could do, given her limited income. Although he thanked her and left, Nair worries that his visits—and the requests for money—will become a regular thing. She also worries what will happen if he asks for money again and she tells him no.